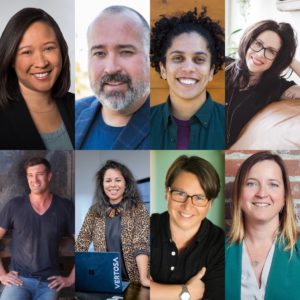 It's unlikely we would have a legal cannabis industry in California (or anywhere) without the work of many trailblazing LGBTQ+ advocates. Cannabis has been used for social, religious, stress relief, and medicinal purposes for thousands of years and the plants were (and remain) a critical therapy for AIDS patients. Patient advocates in San Francisco took that message to the people and secured the passage of Prop 215, which legalized medicinal cannabis in California in 1996, and thus began the march towards nationwide legalization.
In honor of San Francisco's 50th Pride celebration, modern LGBTQ+ cannabis leaders were asked to share their most admired LGBTQ+ advocates and cultural leaders who paved the way for legal cannabis. These entrepreneurs, who are focused on retail, distribution, manufacturing, tourism, technology, and investment, are changing the dynamic of how consumers interact with cannabis and are evolving the discussion around who gets to be successful in this new industry.
Read more at on The Advocate.