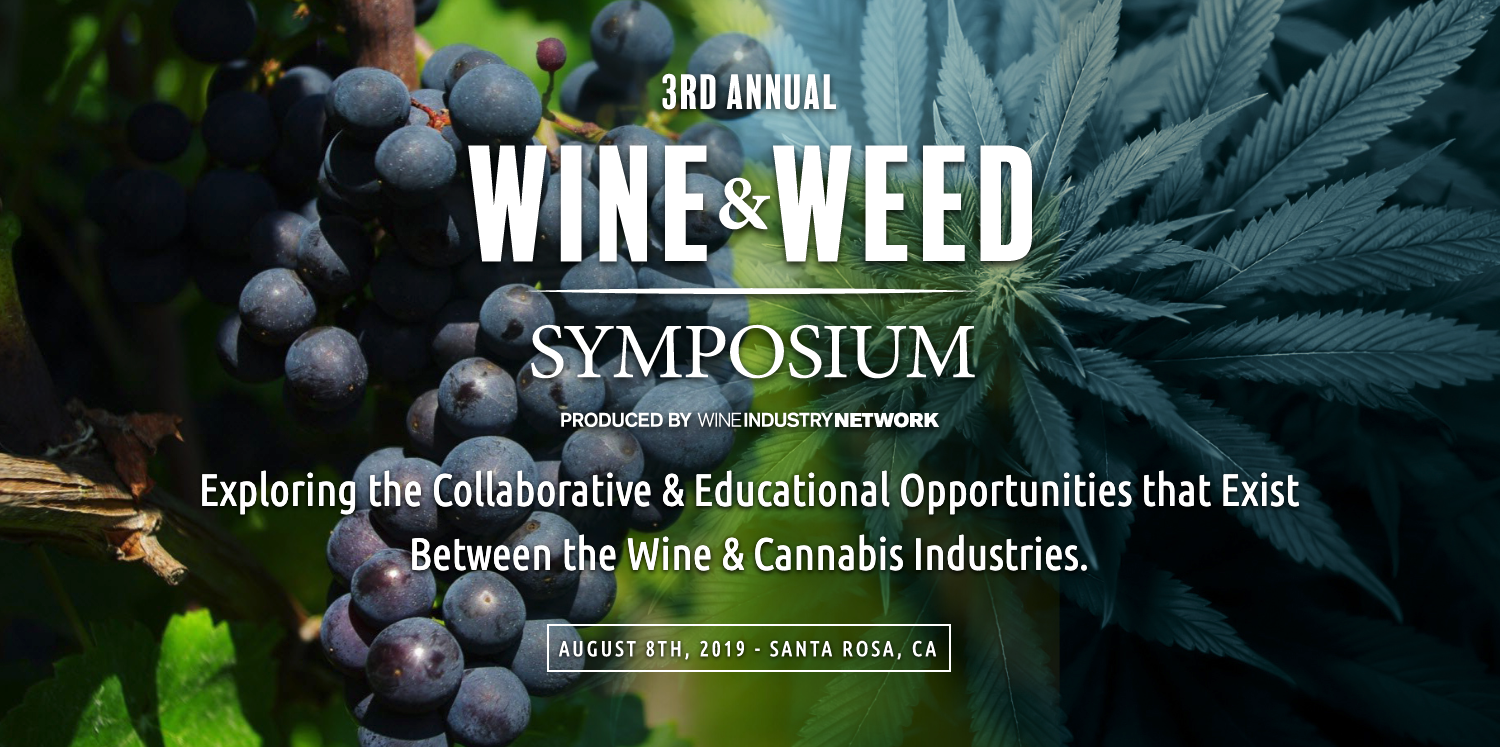 Wine & Weed Symposium
August 8, 2019 @ 8:45 am

-

4:45 pm
Exploring the Collaborative & Educational Opportunities that Exist Between the Wine & Cannabis Industries.
---
Wine Industry Network (WIN) successfully sold out the 2nd annual Wine & Weed Symposium, again hosting nearly 500 attendees from the North Coast and beyond. A talented line-up of expert speakers from both industries discussed a wide range of topics throughout the day including rules, regulations, and policy updates, the impact of cannabis tourism on the wine industry, defining the cannabis consumer and overlap with wine, and lessons learned from wine applicable to the cannabis industry.
The 2019 Wine & Weed Symposium will open with Corey Beck, CEO & Winemaking Chief of The Family Coppola, to share their company story of venturing into the cannabis industry and what they've experienced as a result. The remainder of the event will be largely focused on bringing together wine & cannabis industry thought leaders & innovators to review emerging trends in consumer behavior, the impact on wine sales in states where recreational cannabis is legal, alcohol beverage companies investment activity in cannabis and more.
Easily Share This Content!