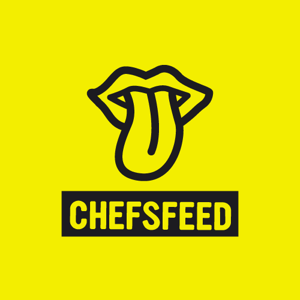 Congrats to ChefsFeed! Recognized as App of the Year for Apple TV in the U.S. and Canada, a highly selective award designated by Apple's App Store editors. According to Statista, there are more than two million apps available on iOS platforms making the "best of" list highly competitive
Are you a food lover? Intrigued by chefs? Craving to know what goes on in the kitchen? Look no further than ChefsFeed. This app is a gateway to incredible content available on all your mobile devices, laptops, as well as your Apple TV or Roku.
We love ChefsFeed for when we are on the road and in a city we don't know well. Just pull up the guide within the app and see where the best chefs in the world are eating when they're in town. Some amazing dinners have come from those lists. There is also a geofenced notification piece that reminds you when you are close to your favorite places in town. Someone on our team has been suckered into a restaurant more than once via those blips on the screen… Carolyn.
Said Rich Maggiotto, CEO and fearless leader: "The most rewarding part of being honored as app of the year is that it further inspires us that the platform we are building, the content we are creating, and the service we are offering to consumers is making a difference in the way people find and enjoy amazing restaurants and food through an inside look at the lives of chefs. Our approach to content is unfiltered and entertainment-drive, but our primary mission is to help people find what's best according to the opinions of discerning experts."
Check it out: www.chefsfeed.com