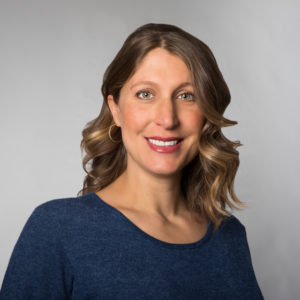 Next up on our list of women who make things happen, we connect with co-founder of Roshi, Heidi Hudson.  She started Roshi with co-founder and CEO Celia Carter. Roshi is described as the most accurate and efficient inventory management platform for cannabis manufacturers. A must-have, really.
Heidi, what drew you to work with this magical cannabis plant?
I believe everyone needs to have access to the incredible cannabis products I've had access to for the past decade.  One way I could make an impact was to provide solutions to the incredible entrepreneurs that are fighting and taking on risk to bring these products to the people.  
How do you and your company hope to impact and/or inspire women?
It's not just about impacting and inspiring other women, but any entrepreneur who's worried about the stigma associated with cannabis.  We want to inspire everyone who's intrigued, curious, and/or interested in this plant to find a contribution to make and go for it with gusto.
What has been the most difficult and the most rewarding thing about building your business?
Finding patience with the process, the people, and our product.  This is an organic process where multiple people have to contribute and collaborate to build something that's going to exceed expectations and make the biggest impact.  It's been challenging to trust new people in these roles, but also extremely rewarding when you step back and look at all the different backgrounds and perspectives that come together to design a solution that's working.
Cannabis so far is a local industry, born from a global movement. How can leaders  across geographies work together to bring other women into the industry?
Women and cannabis have a symbiotic partnership. Women need to play a more active role in the research that's being conducted with this plant.  From procuring product, preparing formulations, to conducting clinical trials on different patient populations, women have an intuition about the mechanisms of action of this plant that could be backed up with scientific evidence.  The clinical trial industry is heavily male-dominated and therefore women's health studies are often overlooked or poorly designed. I believe that women-led research consortiums that are backed by powerful investors could make great strides in providing the scientific evidence we need to finally make label claims and dispel most of the myths about cannabis.
What is one bit of wisdom or advice you have for other women looking to lead in this space?
Be authentic and don't hesitate to tap the shoulders of every male leader in the space that you respect.  Lean on them, form alliances, and work together to share ideas and create mutually beneficial partnerships.
For more on Roshi, please visit https://roshi.me/.